Southwood Golf Course

August 27th, 2019

Contact: LDAM Events if you have any questions.
---
Be a hero and join us in transforming the lives of the learning disabled in Manitoba!
Last year the tournament raised $300,000 to support the ongoing work of the Learning Disabilities Association of Manitoba.
Today, almost 1 in 10 Canadians suffer from a learning disability. That means about 120,000 Manitobans have difficulty functioning in a world that increasingly demands literacy and numeracy.
Every year the Association reaches thousands of children, adolescents and adults with strategies to overcome the very real impediments that prevent learning, helping the learning disabled to achieve their educational and employment goals.
You can be a hero!  Join us in transforming lives!
Gather a team and enter for a day of great golf, great fun and great prizes, and to consider the sponsorship opportunities.
Get your registration in early, there are limited spots available.
---
THANK YOU TO OUR SPONSORS
Tournament Sponsor:
Platinum Sponsors:
Stephen Rosenfield
Media Sponsor:

Gold Sponsors: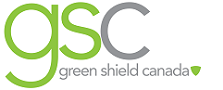 ---
Sincerely,
The Organizing Committee
Bill Bumstead, Cliff Fox, Dan O'Rourke, Richard Coutts, Fran Yaffe, Neil Okumura, Meghan Kjartanson